Open Source Expertise to Uplift Business Value
In order to solve business issues, open source technologies keep advancing alongside developments in cloud computing. Their adaptability and flexibility, on the other hand, put a high demand on precious resources and skilled people. As a result, it is sensible to tap the experience of a skilled technology partner.
Competencies Across the Ecosystem
In order to develop data-driven, linked enterprises seeking for competitive economic advantage, CFT believes that open-source software and technologies are vital. We have invested a lot in developing expertise and developing and deploying solutions for clients who want to build out their infrastructure and apps. Customers can more easily adopt and manage open source thanks to our capabilities. CFT helps you take advantage of custom development and migration services, application middleware, and container technology for example, to speed up your company.
With expertise in numerous technologies like LAMP Stack and Mean Stack, CFT has a highly experienced team. We've created numerous software-as-a-service (SaaS) solutions to address client problems, using Mongo DB and other technologies to produce databases that dramatically boost application performance.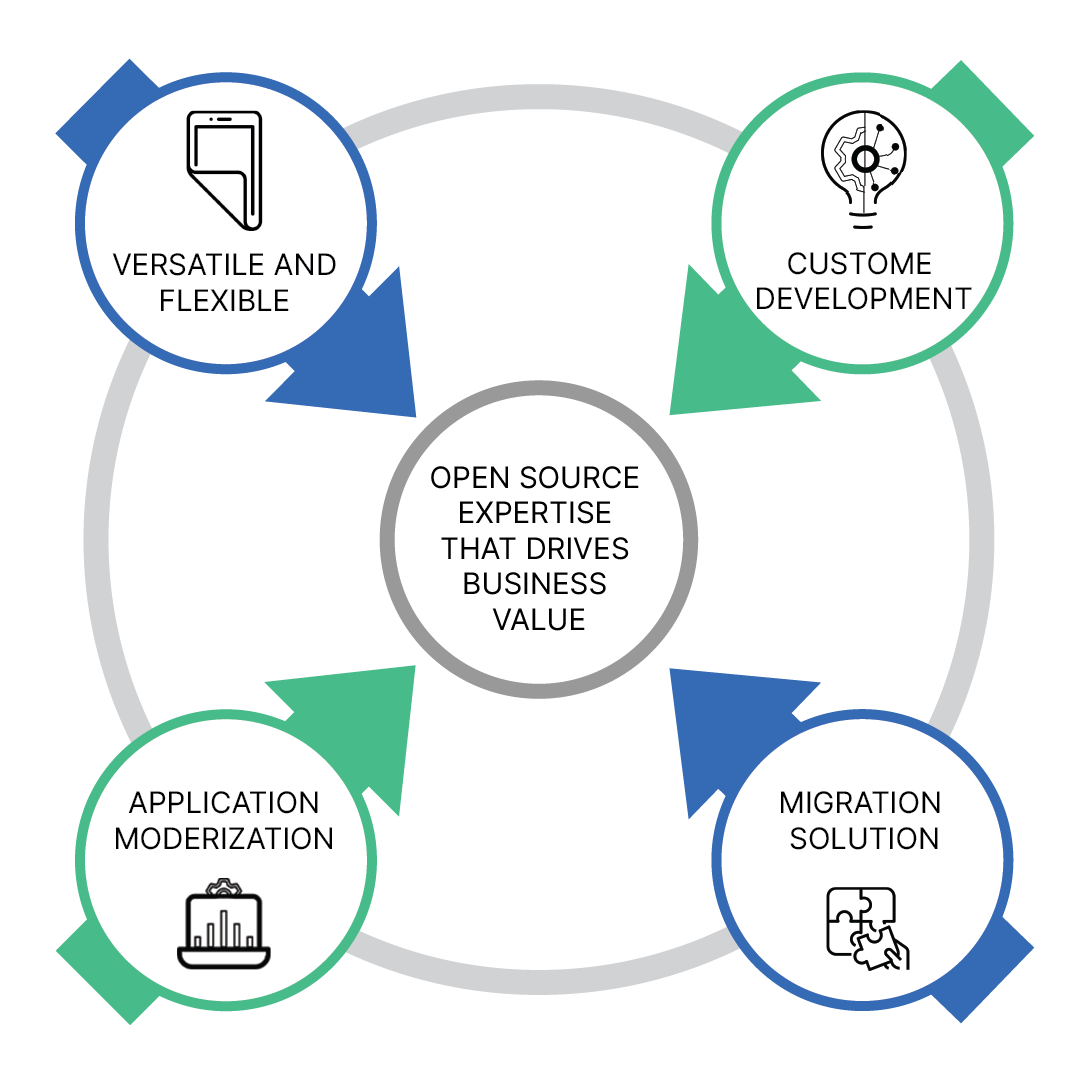 Applied Open Source Expertise
CFT helps you take advantage of quickly maturing open-source technologies to speed innovation, whether it's mobile, analytics, or databases. Our strategic approach assists clients to enhance companies by being at the forefront of open source technologies as a managed IT services company.