Reap the Benefits of Oracle Supply Chain Management
Planning through procurement, manufacturing, and fulfilment makes the deployment a more complex and hectic process. Oracle Supply Chain Management help manage complexities by providing a single platform that integrates across all relevant systems. It then allows customers to consolidate planning, procurement, manufacturing and fulfilment into one place while ensuring smooth deployments of products or services.
Looking to streamline your operations?
CFT has the expertise you need! Our supply chain management experience ensures that we can deploy Oracle SCM across multiple industries for various complex business scenarios. This allows us to provide a comprehensive solution that will help you improve efficiency and coordination throughout your entire supply chain.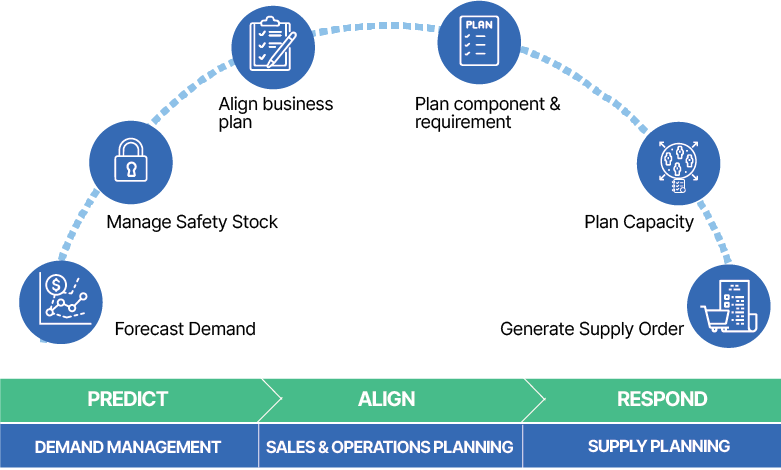 We have years of experience working with various industries to deploy Oracle SCM, which helps us streamline complex operations and make sure everything goes as planned. By integrating Oracle SCM with your existing business infrastructure, you can quickly achieve critical success milestones such as increased efficiency and improved customer satisfaction. Contact us today to learn more about how we can tailor Oracle SCM to meet the needs of your specific business situation!
With so many businesses moving to the cloud, it's important for them to have a secure and compliant system in place. CFT help you design and implement an Oracle SCM solution that will meet your needs. Our team of experienced consultants ishereto provide planning, benchmarking, upgrades and maintenance services for both on-premise systems and cloud solutions. We understand how important it is to stay ahead of the curve, so we always keep our clients up-to-date on the latest industry trends and best practices.
Supply Chain Management That Delivers End-to-End Visibility
It's essential that you have a clear view of your entire supply chain so you can make sure everything is being delivered on time, meeting quality standards, and maximizing efficiency. CFT understands this importance and combines its deep understanding of Oracle SCM with the proven product capabilities of Oracle to give you a 360-degree view of your supply chain.