Boost up with Oracle E-Business Suite
An Oracle partner can provide expert guidance and support as you implement and manage your EBS. They will work with you to understand your specific needs and help you achieve the benefits that oracle E-Business Suite can offer. For example, an Oracle partner could:
Help identify potential business opportunities using data from your customers, products, and services
Guide you through the design and implementation of optimal governance structures for your company
Enable effective performance monitoring so that you know when changes are required in order to meet customer demands or improve efficiency
Comprehensive Oracle EBS Support
If you're looking for comprehensive EBS services that will help improve your organization's efficiency and performance maintainability, look no further than CFT Consulting!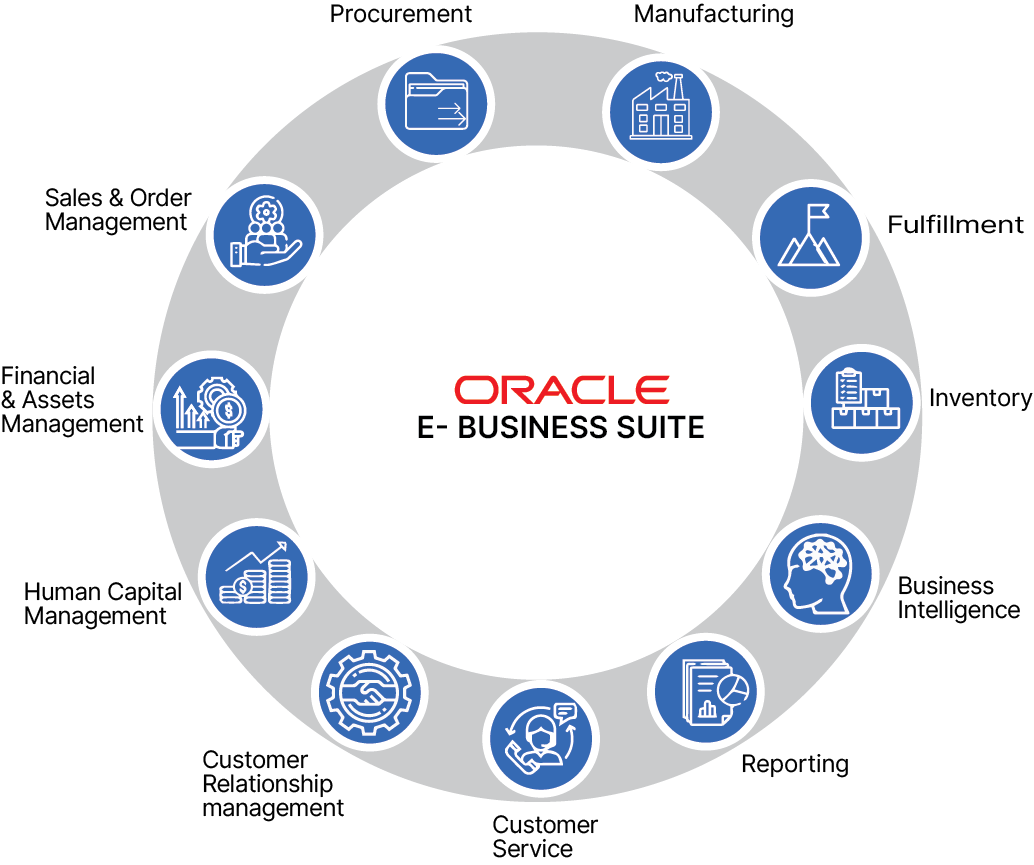 At CFT Consulting, we are experts at maximizing the value of Oracle EBS deployments. Our library of techniques and reusable components can help you implement EBS applications more effectively and efficiently. We also offer customized training to ensure the highest level of adoption of all Oracle EBS applications. Maximizing the value of your Oracle Cloud Managed Service Provider (MSP) investment:
Oracle CRM
Oracle Financials
Oracle Human Resource Management System (HRMS)
Oracle Logistics
Oracle Supply Chain Applications
Oracle Order Management
Oracle Transportation Management
Oracle Warehouse Management System
Leveraging the Business Benefits of E-Business Suite
EBS provides a single window into all your organization's information, from customer data management through payroll processing and order fulfillment. With its integrated product suites, such as supply chain management, finance, marketing automation, sales force automation/management tools, service Desk for monitoring applications across an entire enterprise landscape - there is no need to purchase multiple software solutions separately.